Nong Nooch Tropical Garden is a tourist attraction that attracts Thai tourists in the extremely beautiful natural landscapes that are subtly combined with the man made hand to produce unique products such as Pottery porcelain, stone statues,… create an extremely lively space.
---
Nong Nooch Tropical Garden is a tourist destination in Pattaya, about 20km from the city center. Being considered a giant picture, Nong Noong tropical garden is an attractive tourist destination in Thailand, tourists who come here do not forget to come here.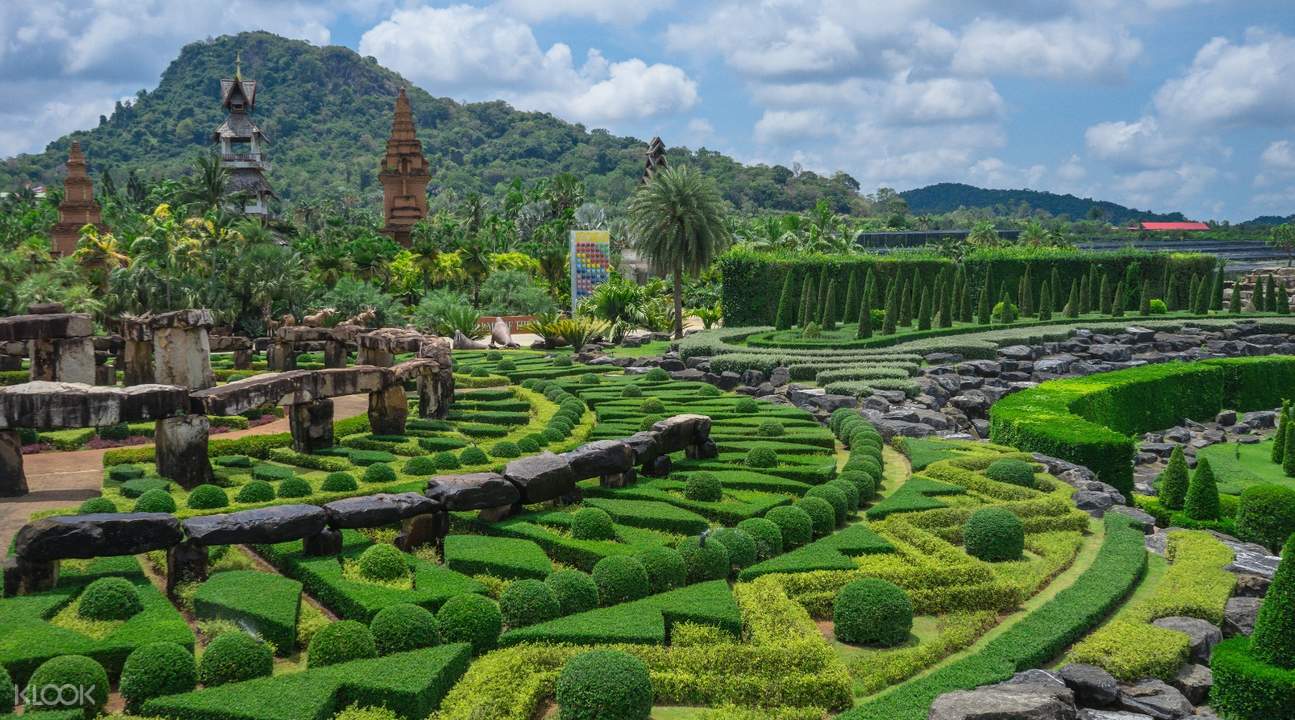 With an area of ​​hundreds of hectares, visitors can take up to 2 days to have enough time to visit the beauty of this place. Stepping from the entrance, visitors will visit a orchid garden with many colorful orchids. In this orchid garden, visitors will visit the unique red pottery works of the artisans here. The ceramic pots are cleverly arranged to create a welcome gate, a car is fully occupied… creating a beautiful beauty for the garden.
Continuing to move inside Nong Noong Tropical Garden, visitors will be treated to a traditional music performance that depicts many of the ancient people's activities such as group singing, weddings, cultivation, and events. fighting against invaders… Immediately after the music show, visitors enjoy a special circus elephant show from the family "happy elephants". The elephants here will bring to visitors the special performances such as cycling, soccer, throwing darts, painting, bowling, free massage for visitors…
If there is more time, visitors should visit the display area of the garage collection with many cars from sports racing to antique cars, expensive cars…. Each car carries one Different designs and colors come from many famous car brands in the world and surely many people will admire when they see them.
At the end of the tour, visitors can choose delicious dishes cooked at the restaurant here. In a separate area of Nong Noong tropical garden, there is also a restaurant specializing in serving Asian and European dishes with buffet and à la carte dishes. All seafood dishes here are fresh and farmed right at the aquarium of the resort.